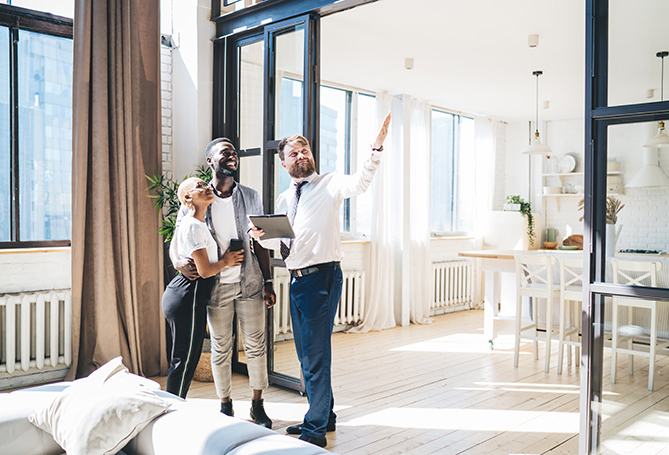 I need the objective value of my property
COFARIS EVALUATION has specialised in property valuation for many years. This experience, combined with a network of valuers present all over France, allows us today to offer you a complete range of services in order to assess your immovable property (residential, business assets, company, exceptional property…)
New certification for our valuers
After having followed a training programme at the ESSEC Business School and the Institut de l'Expertise, our valuers have trained at the ESI, Ecole Supérieure de l'Immobilier of the FNAIM. This training has allowed us to once more prove our status of placing value on property valuation.
This stage is in no way compulsory for carrying out the job of a valuer – the profession is still not regulated – but COFARIS EVALUATION has chosen quality. "The objective of this approach is to give credit to our service provision, that we have always wanted to take to a higher level. It is also a benchmark for our most savvy and less savvy customers. In short, the aim is to be recognised by our colleagues and customers", declares Sébastien DUCHESNE, Director of Property Valuations at COFARIS EVALUATION and valuer accredited by the CEIF – FNAIM.
Presently, our network of valuers in property valuation is therefore made up of employees accredited by the most important advisory organisation in property appraisal: the CEIF, Chamber of Property Valuers of France (independent organisation attached to the FNAIM). This progress thus encourages the high level of expertise of our work, in accordance with the Property Valuation Appraisal Charter, as well as the professional liability of the CEIF.
CEIF – FNAIM accreditation… a quality label!
The CEIF or Chamber of Property Valuers of France is made up of more than 700 referenced members across Metropolitan France and Overseas departments.
To obtain CEIF – FNAIM accreditation, each professional must follow a training programme delivered by the Ecole Supérieure de l'Immobilier (ESI) of the FNAIM. Accreditation is then granted after the inspection of a standard report, recognised as complying with the requirements of the Chamber. The valuer must respect a Code of Ethics and Conduct.
Each CEIF-FNAIM-accredited member is thus recognised for its level of competence, experience, knowledge of the property market and impartiality.
By joining the CEIF, COFARIS EVALUATION displays the Yellow Cube, a guarantee of high standards and earnestness, a true label of quality for customers.
Find more information about the profession of property valuer on the Chamber's website.