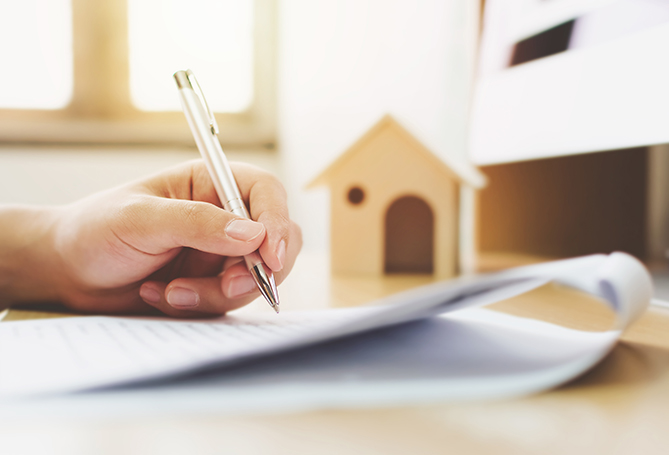 Mortgage Credit Directive 2014/17/EU
This directive aims to create an EU-wide mortgage market across the EU market that applies to property loans secured or unsecured by a mortgage. Member states will have to transpose their provisions into their national law by March 2016.
These measures which fall within the framework of better information and consumer protection should allow, over time, to rebuild and strengthen the relationship of trust between the borrower and the lender, by notably relying on the notion of "responsible lending".
To affirm this intention of clarity and safety, the valuation of the property concerned will now have to be made by a duly qualified valuer and based on recognised standards, both at national and international level.
Some French valuers in valuation have not waited for this European directive to get its act together and are already prepared to meet the criteria implemented.
In fact, the most representative professional organisations of French property valuers, including the CEIF-FNAIM to which COFARIS valuers are accredited, drafted and signed a Charter which defines the main rules and common standards making it possible, at the time of an appraisal, to guarantee that the mortgage amount taken out during a credit agreement correspond, today, to the true value of the property, and thus protects the borrower, tomorrow, if it was forced to part with the property prematurely.
At Franco-French level, the Implementation Committee of the Property Valuation Appraisal Charter, which brings together 15 professional organisations, is responsible for ensuring compliance with said standards by each affiliated valuer.
At European level, the standardisation of valuation standards has been, for many years, subject to collectively assured work, within the framework of the TEGoVA (1) association which must be considered the main architect of harmonization having allowed member states to adopt said directive. TEGoVA brings together, in most EU countries, many valuers who have obtained R.E.V. (2) certification, which guarantees the parties a valuation that complies with the criteria of the directive.
It is therefore appropriate from now from the borrower, and for the credit institution at which it enquires, to jointly ensure that the valuer responsible for the valuation possesses the necessary qualifications, that it is, as a minimum, affiliated with one of the signatory professional organisations of the Property Valuation Appraisal Charter and has therefore agreed to respect the standards decreed by said charter. If the valuer is also R.E.V.-certified by one of the 6 professional organisations of TEGoVA France, the borrower and the lender will thus have the assurance that the property purchase will be made both clearly and safely.
Member associations of TEGoVA France (CEIF-FNAIM, AFREXIM, CEF, IFEI, CSN, SNPI)
REV (Recognised European Valuer) by TEGoVA tegova.org
Extract from the Mortgage Credit Directive 2014/17/EU of the European Parliament
"It is important to ensure that the residential immovable property is appropriately valued before the conclusion of the credit agreement and, in particular when the valuation affects the residual obligation of the consumer in the event of default. Member States should therefore ensure that reliable valuation standards are in place. In order to be considered reliable, valuation standards should take into account internationally recognised valuation standards, in particular those developed by the International Valuation Standards Council (IVSC), the European Group of Valuers' Associations (TEGoVA) or the Royal Institution of Chartered Surveyors (RICS). This should apply without prejudice to the current EU legislation in force. Those internationally recognised valuation standards contain high level principles which require creditors, amongst others, to adopt and adhere to adequate internal risk management and securities management processes, which include sound appraisal processes, to adopt appraisal standards and methods that lead to realistic and substantiated property appraisals in order to ensure that all appraisal reports are prepared with appropriate professional skill and diligence and that appraisers meet certain qualification requirements and to maintain adequate appraisal documentation for securities that is comprehensive and plausible. In this regard it is desirable to ensure appropriate monitoring of residential immovable property markets and for the mechanisms in such provisions to be in line with Directive 2013/36/EU of the European Parliament and the Council of 26 June 2013 on access to the activity of credit institutions and the prudential supervision of credit institutions and investment firms (6). The provisions of this Directive relating to property valuation standards can be complied with for example through law or self-regulation."